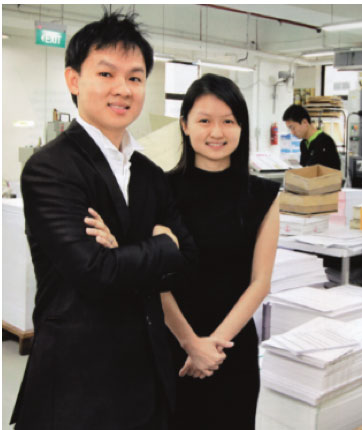 About Asiawide Print Holdings
Asiawide Print Holdings Pte Ltd traces its roots initially supplying raw materials and papers for the printing industries and gradually develops into today business providing pre-press, on-press and post-press printing services to a myriad of industries.
Since our humble beginnings, Asiawide Print has expanded its services to meet the increasing demands and requirements of the society today. Armed with the finest printing technology from Heidelberg, (Germany) we are constantly keeping abreast with our printing gears. We are known for our printing capabilities, and are of premier standing within the financial and technological industry. We understand your need for security and confidentiality in a world where time and resources translates into money. Asiawide Print Holdings has grown exponentially and won the hearts and satisfaction of our clients through sheer dedication, quality craftsmanship, efficient delivery services and competitive pricing.
We currently serve many multinational companies from several industries. Our dedicated staffs are at all times prepared to answer your queries. Should there be an opportunity for a tour of our facilities to foster a better understanding of our facilities and capabilities, we will be more than pleased to show you around.
Our customers made us who we are today and we confidently assure that our clients receive only the best from us.
Our Vision
To be the World's leading Green Corporate Printer
Our Mission
Expanding our Business Footprint while reducing Carbon Footprint.
The Brand vision and mission are being communicated through every level of the organisation by promoting awareness and educating every employee on our Green Up values and practices.
Green Up Journey
Asiawide Print aims to be the leader to pave the way to greener printing services and practices in Asia
We strive to maintain eco-friendly practices within our company such as printing on both sides, re-using scrap paper, recycle used paper and whenever possible, go paperless.

Soy-based Ink does not only help preserve Earth's resources, it also produces more vibrant colours on printed materials. It has reduced VOC's and HAP's in our production facility and improved the air quality.

Eco-Friendly Paper: We have a wide array of recycled papers, papers from responsibly managed forests and FSC certified papers for clients to choose from.

100% Vegetable Spray Power: For a healthier and safer environment for our production team, we use a 100% vegetable spray powder for print drying process. It is also non-toxic to the body when inhaled.

Process Free Printing Plates: Made from the computer and directly exported onto Process Free Plates, this eliminates the need for films, water, energy and chemicals